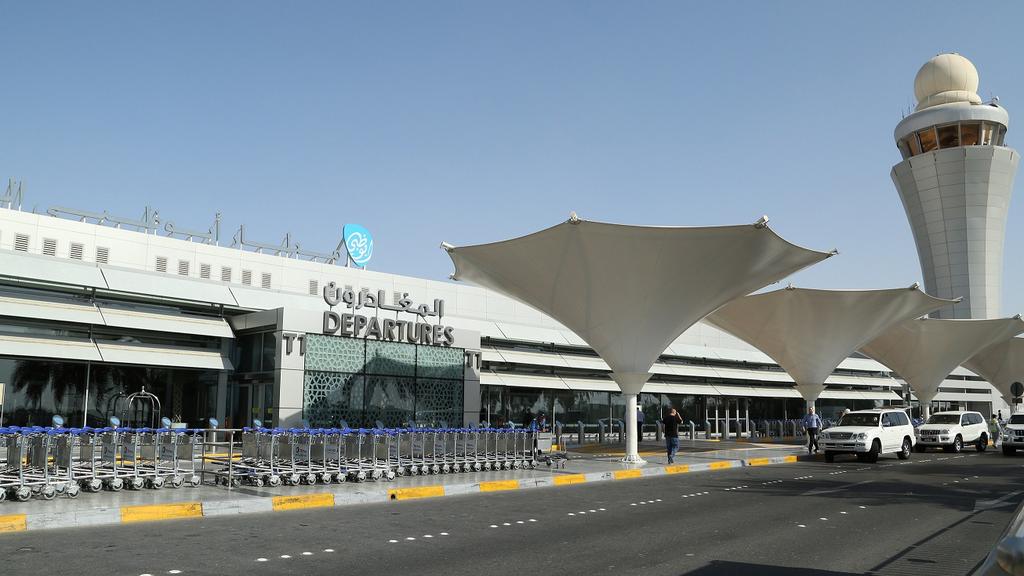 Though the United Arab Emirates (UAE) is a country, we must not forget that it comprises of seven Emirates. Abu Dhabi is the capital, and the other six Emirates are Dubai, Ajman, Fujairah, Ras al Khaimah, Sharjah and Umm al Quwain. These Emirates maintain a large degree of independence in terms of local laws.
Major Airports in the UAE
UAE has three major airports – Dubai, Abu Dhabi and Sharjah. Dubai (DXB) is among the top 5 busiest airports in the world with passenger traffic 86.4 million in 2019, according to DUBAIRPORTS. The passenger traffic dropped 3.1% from the previous year 2018. In January this year, just before the pandemic struck the aviation industry, Dubai was handling close to thirty-two thousand flights a month, serving ninety-two countries. Seventy-eight airlines operate out of Dubai and fly on 384 routes. The airport is the home of Emirates (Airways).
Abu Dhabi International Airport (AUH) is the second-largest airport in the UAE and one of the fastest-growing aviation hubs in the world. The airport is a base for over 30 airlines currently flying to and from more than 100 destinations, in over 50 countries. The airport reported passenger traffic of around 23 million in 2017 and has not released official passenger traffic figures after that year. Abu Dhabi airport is the hub for the national carrier Etihad.
The United States Customs and Border Protection (CBP) facility at Terminal 3 in Abu Dhabi Airport allows US-bound passengers to undertake all immigration, customs and agriculture inspections in Abu Dhabi, before departure. Abu Dhabi is the only airport in the region where CBP preclearance is available and is the first choice for US-bound passengers.
Sharjah Airport is the third-largest airport in UAE. It is a cargo hub for the country. Ground services company, Sharjah Aviation Services, handled 148,751 tons in 2019 – a 12% increase over 2018.
Sharjah International Airport is the home base of the low-cost carrier Air Arabia. Sharjah International Airport (SHJ) reported passenger traffic of 13.6 million in 2019. Sharjah International Airport has reported an 11% increase in passenger numbers over the 12.04 million for the year 2018. Data released by the airport shows that the number of flights also increased by 4.7% to 81,260 over the year.
UAE Opens up after COVID19 but Travellers are Confused
Commercial passenger flights in and out of UAE were grounded on March 24, but UAE airlines started operating repatriation flights from May onwards. These repatriation flights were for those people who were stuck in the UAE or for returning nationals and permanent residents. Emirates and Etihad mostly operated these flights.
As the Emirate continues to reopen from the lockdown, Dubai opened up for international tourists from July 7 2020, onwards. However, Abu Dhabi was quick to respond that it would remain closed to tourists and even to Dubai residents who don't provide a recent negative Covid-19 test result. That means visitors to Dubai can't make the 90-minute drive to see the iconic Grand Mosque or the Louvre Abu Dhabi.
On August 24 Etihad issued a reminder to would-be tourists that Abu Dhabi does remain closed as part of strict COVID-19 precautions. This statement is probably issued to clarify the confusion created due to Dubai opening up for international tourists.
Issam Kazim, CEO of the Dubai Corporation for Tourism says –
From a Dubai perspective, of course, we put our measures in place which align with the UAE's overall approach, but I guess every Emirate also has their own method of reopening, their own plans and strategies for reopening as well.
Though Abu Dhabi has delayed opening up the Emirate for tourism, The Department of Culture and Tourism – Abu Dhabi (DCT Abu Dhabi) is seeking a host of stimulus measures for the Emirate's tourism sector. The stimulus includes working capital, utilities and rent covers among them. The packages are waiting for government approval.
Ironically, Sharjah International Airport remains silent on this issue. There is no update on the airport's website and no news briefing on the subject of opening up for tourists.
Therefore, though the United Arab Emirates is one country, travellers are advised to check local rules and regulations before one plans to travel through the region.
What is your opinion on this issue? Would you travel to the UAE under the current circumstances?
This content was provided to MentourPilot by provider, Travel Radar Media. Travel Radar offers high quality content in partnership with Mentour